WebCrawl

---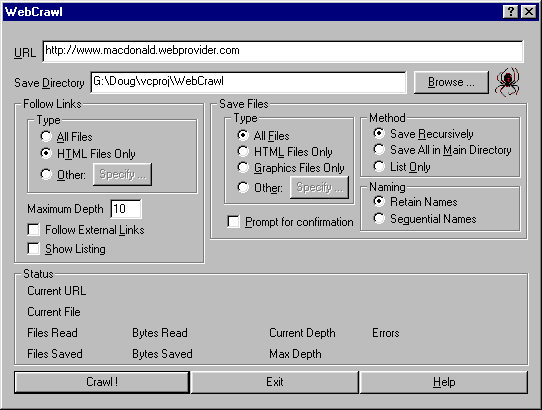 WebCrawl is a Windows program which allows automated, recursive download of files from the internet. It may be used to back up an entire website, or a portion of it. Files of a particular type, such as graphics files, may be specified for download. Specialized, highly customized searches may be done using the "Other" specifications for downloaded and saved files.
WebCrawl was originally written for the purpose of automatic downloading of genealogical data from the Ancestral File databases of the Mormon (LDS) church. The WebCrawl help file explains this application, as well as several others, in detail.
The download file is an installation program. Download it to your hard disk and then double click it to install WebCrawl and its help file. An uninstall option is provided.