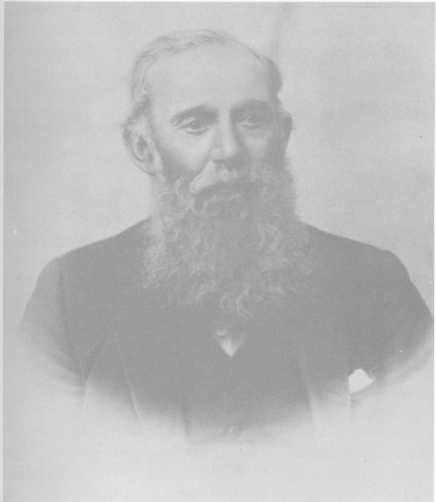 Dancing on the Montana Frontier
By Doug Macdonald
When my great great grandmother, Ellen (Nellie) Gordon, married in April, 1866, she had led a fairly sheltered and conventional life. She had been born and spent her entire 25 years in the small town of Cuba in western New York. For some years prior to her marriage, she had been a teacher in the local Cuba school. Her new husband, William A. (Billy) Fletcher, on the other hand, was very well traveled for a man of his time. Also born in western New York, he had worked as a youth on the then new Erie Canal, and then traveled west, first to Nebraska, and then to Virginia City, Montana when gold was discovered there in 1864. While living in Nebraska, he had married, and had a daughter named Ella.
When Billy returned to New York in the fall of 1865, though, his fortunes had taken a turn for the worse. His wife had died some time before, and he himself had fallen ill. It was during his recuperation that he met Ellen, possibly while staying in a room in her family's house. Her diary of the time tells of her nursing him back to health, and of their falling in love. They were married less than six months after they met.
Immediately after their marriage, the newlyweds set out for Montana. What might have been a traumatic parting for Nellie was softened by the fact that with them went a number of family members: Ella, now ten years old, Billy's brother John, and his sister Rachel, nicknamed Chell, and Nellie's younger brother Will. From Buffalo, they traveled by train to St. Louis, from where they took a steamboat up the Missouri to Bellevue, Nebraska. There they bought wagons and supplies and traveled north on the Bozeman trail, arriving in Madison County, Montana late in the summer.
During her trip, and in the years afterward, Nellie kept a diary recording her experiences. She also corresponded frequently with the family members she had left behind. The following letter was written to her stay-at-home sister Blanche only a few months after their arrival at the mining camp of Summit. It records an event which seems both familiar and far off. The letter doesn't really make it clear what type of dancing was being done that night, but given the large proportion of Scottish immigrants among the Montana miners, it isn't hard to imagine that dances like Petronella or the Dashing White Sergeant might have been on the night's program.
Summit City, Dec. 3rd, 1866

My dear sister Blanche:

I must not forget to tell you about the Masonic party which was held here last Thursday evening (Thanksgiving). There are a good many masons in this place and they have just been having a new hall fitted up which was used for supper. Gibson Hall was used for the dancing hall. Would you believe it? I actually attended with my husband. Billy was anxious to have me go and see how they conducted parties in this country, and as he had never taken his bride out in any large company I consented to go. We only stayed until after supper. They took a great deal of pains to have it pleasant for everybody. The hall was trimmed with evergreens and one end partitioned off with blankets for a dressing room for the ladies, and they even had a bed fixed for the babies, which are always on hand at any public gathering in this country. It looked a little strange to see the married ladies hand their babies over to some friend while they went to dance. There were all ages present from the little ones of four months, little boys like Georgie and Rollo, little girls, young ladies, married ladies old and young, and men of every age from eighteen to fifty. There were some very good dancers there, though it made no difference whether a person knew anything about dancing or not. No one was slighted. I wore my bridal suit, wreath, and white kids. I had scarcely got seated before I was asked to dance. I declined and the gentleman immediately turned to Ella to engage her for a partner. Ella didn't want to go, but he wouldn't take no for an answer, and she went out on the floor with him and went through the motions.

They all danced as though they enjoyed it. It was a sort of novelty to me, but I don't think I shall ever come to attend another dancing party in this country. I can find recreation and amusement more congenial and of a higher order, I think. The party didn't break up until five o'clock in the morning. Chell had the pleasure of the company of Mr. Wolf at the party, and as he was one of the floor managers, of course they couldn't leave until it was out. The supper was very nice, oysters, boiled ham, beef, tongue, cake, nuts, raisins, and apples.

Tues. morning. It is a nice morning but a little cloudy. It snowed some last night. It is frozen hard, but not enough snow for sleighing. I suppose Christmas excitement is getting at its height now. One year ago all was preparation at that time. I would like it right well if Billy, Will, Ella and I could spend our Christmas with you. I guess it would be a merry one. We don't hear so much about Christmas here in the mountains, though they are filling up the stores at Virginia with gay, holiday gifts. Will has gathered some spruce and pine gum off the mountains and sends a little to you. I send you a ball ticket to let you see it.

I am in a hurry to finish this to send to the office this morning. Love to all.

From your loving sister,

Nellie
Nellie and Billy lived on in Montana for more than fifty years. Billy never made his fortune in the gold mines, but made a comfortable living as a rancher and butcher. Nellie, serious minded and religiously given, very likely kept her resolution not to attend another dance. The ten children that she and Billy had would probably not have given her the time, even if she had been so inclined. Others, though, seem to have felt more of the spirit of the dance. Rachel Fletcher and Israel Wolf, who had met no more than a few months before (this may have been their first date), and who stayed until 5 am to close up (even then it seems to have been hard to get people to stay and help with the cleanup), were married less than a month later, on New Year's Day, 1867.
It is fascinating to look through the windows to the past that letters such as this afford. Events like the one recorded here tend to escape the notice of the history books, but a first hand account such as this brings them alive with an immediacy that is hard to resist.
For more information on the Gordons and Fletchers, visit here.